Take A Virtual Tour...
Videos To Be Posted Soon
Watch more videos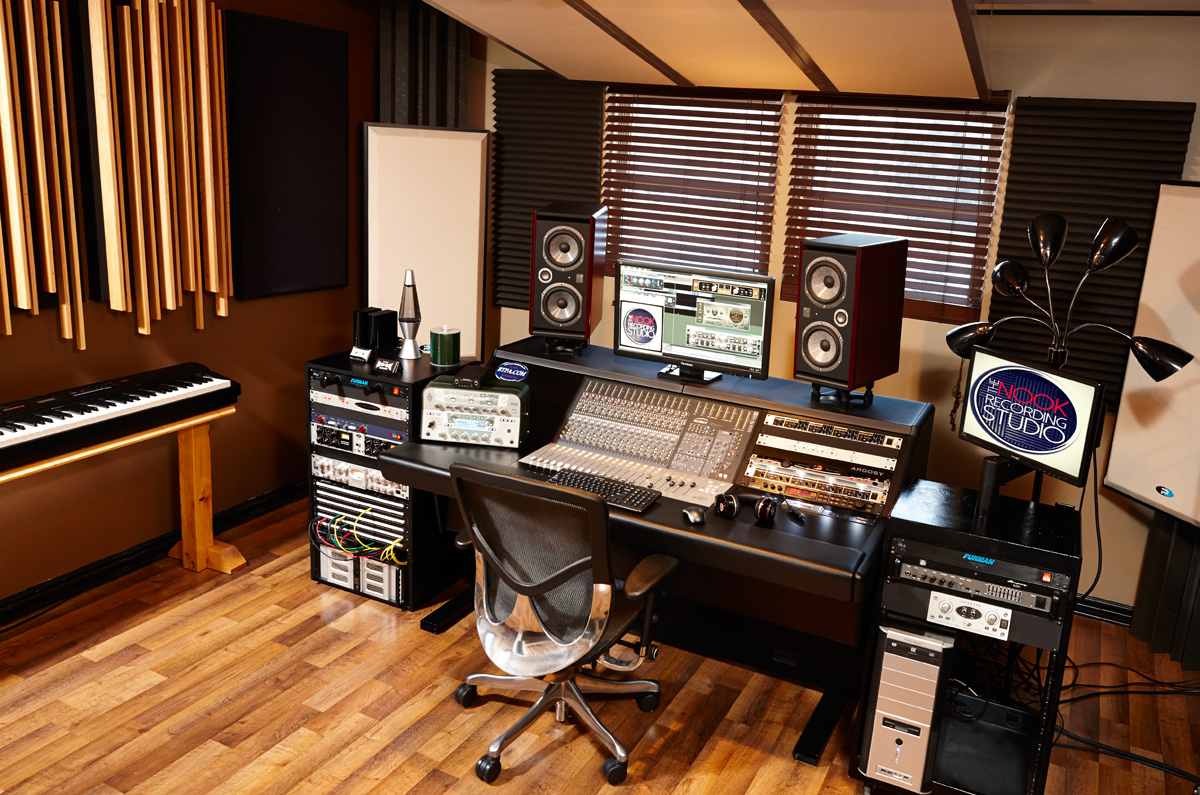 Control Room:
Audient Zen Recording Console Lynx Aurora Converters
Focal Twin and Sub 6 Monitor System Samplitude Pro x Suite 3 / Pro Tools 12 / Studio One 3
Furman Headphone Distribution Systems Avalon U5 Direct Box
Little Labs Red Eye 3d Di Box
Outboard:
Neve 1073 Dual Pre Avalon 737 Channel Strip (Babyface Moded) Manley Vari - Mu Mastering Limiter
Kush Audio Tweaker Universal Audio Twin 1176 Lexicon Verb / Delay
InBoard:
Endless Plugins and Virtual Instruments ! We use Products From Waves, Universal Audio, Kush Audio, Sonnox, JST, Slate Digital, Magix, and Many More
** Additional Editing and Virtual Instrument Software includes Melodyne 4, Revoice 3, Drumatom, Komplete 10. Kontact 5, SSD 4, 808 Warfare, The Drumforge and many more.
Microphones:
Neumann TLM 103 Neumann TLM 192 AKG 414 Audio Technia 4040 Miktek C5 (Stereo Pair)
Shure SM 57 (x4) AKG D112 (x2) Sennheiser 421 MD (x2) Shure Beta 57 Sennheiser e906
SE Z5600 Tube Royer R121 Various Dynamic Mics
Instruments / Amplifiers:
Snares: Mapex Maple 14 x 5 Mapex Black Panther 13 x 6 Pork Pie Bob 14 x 6 Ludwig Marching 14 x 10
PDP Drum Kit Available Upon Request as well as other rental options please CALL US PRIOR!
Guitars: Paul Reed Smith Custom 24 LTD Viper 24 (EMG 81/85) Danelectro Thin Line 22 (various pedals avail)
Bass: Ibanez SG 4 Sansamp Bass Driver
Amps: Kemper Profiling Amplifier ENGL Savage 120 Marshall JCM 800